Every note. Every word. Every detail.
LS50 Meta
SHOP NOW
The World's First Speakers with Metamaterial
Great loudspeakers disappear, leaving just the music. LS50 Meta is such a loudspeaker. The incredibly immersive sound means you lose yourself in your favourite music. Savouring every nuance as layer upon layer of instrumentation is delivered with exceptional acoustic accuracy anywhere in the room.
WHAT HI-FI? AWARDS 2022 - PRODUCT OF THE YEAR
"KEF has taken an excellent speaker and made it even better with its innovative Metamaterial tech. The LS50 Meta are now the class leader at this level." - October 2022, What Hi-Fi?
FULL REVIEW
Performance
Most accurate, immersive sound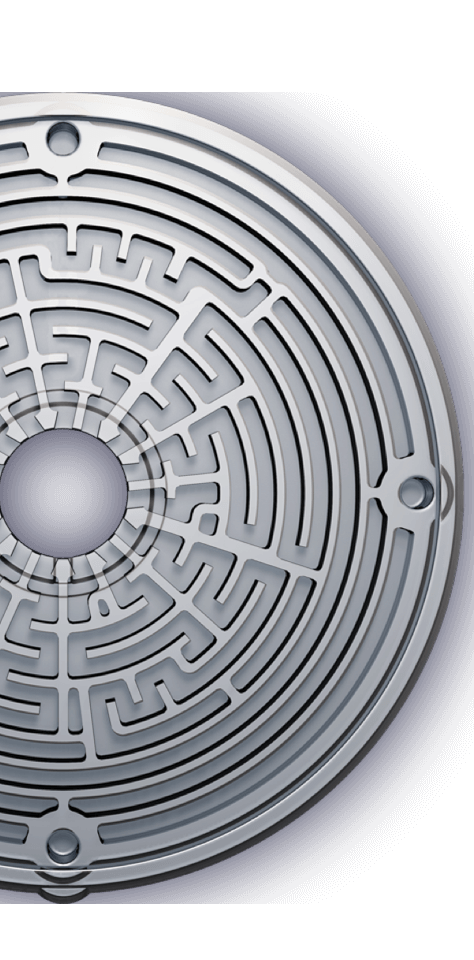 Metamaterial Absorption Technology
A truly revolutionary tool in the KEF acoustic armoury, Metamaterial Absorption Technology ( MAT™) is a highly complex maze-like structure that absorbs 99% of the unwanted sound from the rear of the driver, eliminating the resulting distortion and providing purer, more natural sound.
EXPLORE MORE

Every spot is the sweet spot
12th generation Uni-Q with MAT™
Using advanced simulation and analysis tools, our engineers have developed the 12th generation Uni-Q with MAT™. This new driver array delivers reduced colouration, less distortion and a sound that is more transparent and life-like than previously possible, all dispersed evenly throughout the room.
---
Enhancement from legendary LS50 Lineage
Great loudspeakers disappear, leaving just the music. LS50 Meta is such a loudspeaker, and enhancements over the legendary LS50 include Driver Performance Optimisation and patented off-set flexible port for the best acoustic performance and an incredible immersive sound.


---
Curved for performance
LS50 Meta's low-diffraction, curved baffle is precision modelled around the Uni-Q driver array. Its smooth curved surfaces help radiate sound out across the baffle without any interference from hard edges, which cause diffraction. The result is cleaner, more precise sound.



Braced for action
LS50 Meta's baffle is engineered from an injection-moulded Dough Moulding Compound (DMC), while inside the cabinet cross bracing and Constrained Layer Damping (CLD) combine to deaden internal vibrations. The result of such meticulous attention to detail is the lowest colouration of any speaker in its class.

Flexible port
Using Computational Fluid Dynamics (CFD), the port flare and profile of LS50 Meta's patented off-set port is calculated to delay the onset of turbulence, and the flexible port walls prevent resonances from colouring the midrange. This leads to improved clarity, with exceptional depth and detail.

Design
Attention to every detail
Every aspect of LS50 Meta has been considered for acoustic benefits and from a design perspective. The low-diffraction curved front baffle is subtly mirrored by the gently radiused rear panel, where both the port exit and speaker terminals have been elegantly recessed and softened visually.
Designed for performance
LS50 Meta may look sensational, but as a high-performance loudspeaker every aspect of its design is a case of form following function. From the precision modelled curved baffle to the solid, reinforced cabinet, every inch of LS50 Meta has been designed to perform.

Finished to perfection
LS50 Meta is much more than just a utilitarian loudspeaker; it is a piece of sculpture that livens up your life. This is why we offer a choice of four finishes, Carbon Black, Titanium Grey, Mineral White, and Royal Blue Special Edition.
Design by Simon Davies and KEF Industrial Design Team
Simon Davies led the KEF Industrial Design Team from 2000 through to 2018. He was responsible for key product designs including LS50 and LS50 Wireless, The Reference and R Series. Since 2018, Simon has acted as a design consultant for KEF, and continues to work very closely with the KEF Industrial Design Team.
What's new
Owners of the award-winning LS50 may find themselves asking what's new? After all, LS50 Meta certainly shares a likeness with the original. But while LS50 is a great speaker, LS50 Meta and the technological advances it boasts offer a truly dramatic improvement in sound quality.
LS50 Meta
HiFi Speakers
LS50
HiFi Speakers
---
12th Generation
Uni-Q with MAT™
+40%
frequency response smoothness
---
Driver rearward Sound Absorbtion
---
Mid-band Total Harmonic Distortion (THD) at 90dB/1m
THD 0.07%
Extremely low distortion by driver motor redesign
The right speakers for you
R3 Meta
Speaker System Design
3-way bass Reflex
Driver Unit
12th Gen 5" Uni-Q with MAT
6.5" LF driver
Frequency Range
38Hz-50kHz
Amplifier Power Recommended
15-180W
SHOP NOW
Q350
Speaker System Design
2-way bass reflex
Drive Unit
11th Gen 6.5" Uni-Q
Frequency Range
42Hz-45kHz
Amplifier Power Recommended
15-120W
SHOP NOW
Experience
The best way to experience the brilliance of LS50 Wireless II is up close and personal. We are certain you won't regret the experience.
BOOK A DEMO NEAR YOU
Listen and believe
Really great loudspeakers simply melt away, leaving you with just the music. A pristine voice, perfectly rendered layers of instruments you can lose yourself in, sound so clear it's as though the artist is there with you. This is what great loudspeakers with the best technology deliver.
EXPLORE LS50 COLLECTION