---
Frequently bought together
=
---
THX® Certified Ultra Architectural Speaker
Ci160RR-THX# is an ultra-high-performance loudspeaker featuring KEF's signature Uni-Q technology, designed for discreet in-ceiling or in-wall installation. As part of the Ci-R Series and a THX® Certified Ultra architectural loudspeaker, Ci160RR-THX is engineered to maintain exceptional sound quality at high outputs.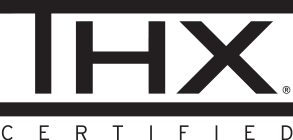 ---
Ci160RR-THX's Uni-Q® array boasts a 25mm high frequency tweeter mounted in the acoustic centre of a 165mm woofer, delivering the same, natural performance across the entire listening area. Plus, a Universal Cut-out system means its opening is the same as any 160mm KEF speaker for ease of installation and component selection.
#To meet THX Ultra distortion specifications, install with 3 litre rear enclosure and set the A/V processor speaker size to small
NOMINAL IMPEDANCE
SENSITIVITY
Frequency response (±6dB)
open-backed
52Hz - 24kHz
Frequency range (-10dB)
38Hz-30kHz
Nominal coverage (degrees)
130
OPTIONAL ROUGH IN FRAME
Optional rear enclosure
Ideal Rear Volume(L)
Minimum Rear Volume(L)
RECOMMENDED AMPLIFIER POWER
Recommended high-pass filter (Hz)
38Hz
PRODUCT EXTERNAL DIMENSION (H X W X D)
Diameter Ø: 234.6mm (9.24in.)
Depth :115mm (4.53in)
CUT-OUT DIMENSIONS (H x W)
Diameter Ø: 196mm (7.71in.)
MOUNTING THICKNESS
Ceiling Thickness (Maximum): 37mm (1.460in.)
Ceiling Thickness (Minimum): 4mm (0.160in.)
MOUNTING DEPTH FROM SURFACE
Max SPL (dB)
105
Crossover frequency
2.1kHz
Driver Unit
LF: 165mm (6.5in.) Uni-Q
HF: 25mm (1in.)
NET WEIGHT
2.94kg (6.48Ibs.)
Certification
THX ULTRA
Safety and Regulatory Compliance
REMARKS
KEF reserves the right, in line with continuing research and development, to amend or change specifications. E&OE. THX, the THX logo, and Ultra2 are trademarks of THX Ltd. THX and the THX logo are registered in the U.S. and other jurisdictions. All rights reserved.