Frequently bought together
=
Slim profile mid-sized 5.1 Home Theatre System
For drama as well as music, even in larger loft-like spaces, this has the power to keep everyone on the edge of their seat.

If you prefer more frontal 'slam' for movie special effects and a system that generally plays louder, the T205 system has larger T301 speakers for the front satellite and centre channel speakers.
Guaranteed KEF quality
Each KEF Certified Refurbished Product undergoes a rigorous certification process to ensure both performance and quality are up to our exacting standards. They are also covered by the same warranty terms and conditions as our new products.
EXPLORE MORE
The Details
---
SPECIFICATIONS
---
---
---
---
AWARDS & REVIEWS

BEST PRODUCT IN THE 5.1 LOUDSPEAKER SYSTEM CATEGORY FOR 2011-12 - EISA AWARD

TRUSTEDREVIEWS RECOMMENDS' AWARD - TRUSTEDREVIEWS
5 STAR REVIEW, 'BEST BUY' AWARD - HOME CINEMA CHOICE
"...there was seamless integration… sound was clear and detailed… when speakers are able to do this, you know you are listening to something that is very good" — 2011
BEST SPEAKER SYSTEM UNDER £2,000 - HOME CINEMA CHOICE
"...there was seamless integration… sound was clear and detailed… when speakers are able to do this, you know you are listening to something that is very good" — 2011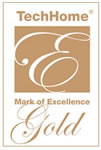 GOLD' AWARD, SPEAKER OF THE YEAR - 2011 CEA TECHHOME MARK OF EXCELLENCE AWARD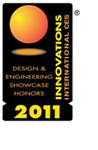 CES 2011 INNOVATIONS HONOREE - CES 2011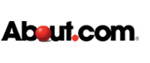 HOME THEATER PRODUCTS OF THE YEAR - ABOUT.COM

HOME THEATER TOP PICKS - HOME THEATER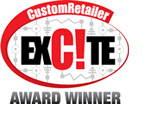 EXC!TE AWARD - CUSTOMRETAILER
---