二路半分音中置揚聲器
這款中置揚聲器專為配合 T301 衛星揚聲器而設,採用規格相同的驅動單元,是您建構家庭影院的理想選擇。 搭載一組高性能 25mm ( 1 in. ) 通風高音單元和兩組 115mm ( 4.5 in. ) 超薄中低音單元的 T301c,與 T301 共同協力打造魅力十足的電影院級音效。
Guaranteed KEF quality
Each KEF Certified Refurbished Product undergoes a rigorous certification process to ensure both performance and quality are up to our exacting standards. They are also covered by the same warranty terms and conditions as our new products.
EXPLORE MORE
---
技術規格
設計
Two and a half-way closed box
尺寸
(H x W x D) 600* x 140 x 35 mm (23.6 x 5.5 x 1.4 in.)
1.4 Litres
驅動單元
2 x 115mm (4.5in.) dual layer MF
25mm (1in.) aluminium HF
靈敏度
(2.83V/1m) 88dB (floor stand mount)

備註
* Height of satellites will increase by 30mm when using supplied desk stand. Not all models / finishes are available in all markets. Contact your local dealer for specific range details.
* KEF 保留修改或變更技術參數的權利。實際外觀可能會和圖片有些許差異。E&OE
---
獎項和專業評語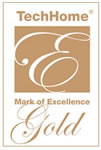 GOLD' AWARD, SPEAKER OF THE YEAR - 2011 CEA TECHHOME MARK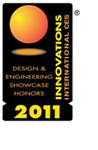 CES 2011 INNOVATIONS HONOREE - CES 2011

HOME THEATER TOP PICKS - HOME THEATER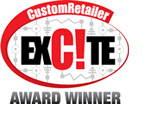 EXC!TE AWARD - CUSTOMRETAILER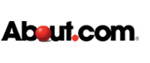 HOME THEATER PRODUCTS OF THE YEAR - ABOUT.COM
---