2 路分音書架揚聲器
即使空間有限,亦可享樂無限。Q350 搭載 Uni-Q 同軸共點單元和設計精密的反射孔,音效宏闊開揚。搭載 KEF 獨家 Uni-Q 同軸共點單元及流體力學精密計算而成的反射孔,Q350 可傳遞極其細緻的自然音色,具有高清晰度和緊緻的低音。.
(免費附送磁性網罩一對 (2 個) 並會顯示於購物車內。)
探索 Q 系列
Guaranteed KEF quality
Each KEF Certified Refurbished Product undergoes a rigorous certification process to ensure both performance and quality are up to our exacting standards. They are also covered by the same warranty terms and conditions as our new products.
EXPLORE MORE
---
技術規格
尺寸
358 x 210 x 306 mm
362 x 210 x 306 mm (with Rubber Feet)
Frequency Range Free Field
42Hz (-6dB)
* KEF 保留修改或變更技術參數的權利。實際外觀可能會和圖片有些許差異。E&OE
---
獎項和專業評語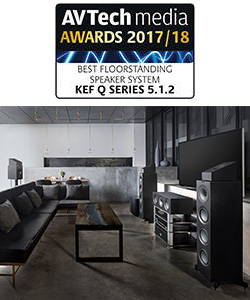 BEST FLOORSTANDING SPEAKER SYSTEM – AVTECH MEDIA AWARDS 2017/18
"Effects transitions across the array are seamless, soundscapes have immersive three dimensionality, and there's an effortless nature to its delivery that beguiles."
全面評論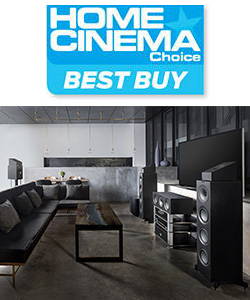 BEST BUY – HOME CINEMA CHOICE, ISSUE 280
"This Q Series package delivers an outstandingly cinematic and largescale presentation (with Atmos highs) from well-built speakers."
全面評論

5 STAR REVIEW – WHAT HI-FI?
"KEF can hold its head up high: the Q350s are a cut above the rest. This level of clarity and refined detail isn't something we usually hear at this mid-range price – we're really impressed." - Oct 2018
全面評論
---